MIKE ROWE WORKS SCHOLARSHIPS
WE'RE DONATING ANOTHER $1 MILLION
We recently revealed the winners of the first round of work ethic scholarships, and this autumn, we will be awarding another $1,000,000 in scholarships. We are searching for industrious men and women who can keep the air flowing, the lights on, and the water running—people who are willing to work long hours and put in a lot of extra effort to finish tasks. We realize there are hard workers out there, but it's not for everyone.
How to Apply
Join a program that has been authorized.
Adhere to the S.W.E.A.T. Promise.
Respond to four questions regarding the S.W.E.A.T. Pledge.
Produce a video.
possess two credible referrals from a supervisor or instructor.
Check the price of your school.
Send a transcript from your college or high school.
Forward your latest 1040 tax return.
We will be announcing the winners of the Work Ethic Scholarship program's second cycle in December 2023. The program is currently closed.
MIKE ROWE SCHOLARSHIP APPROVED PROGRAMS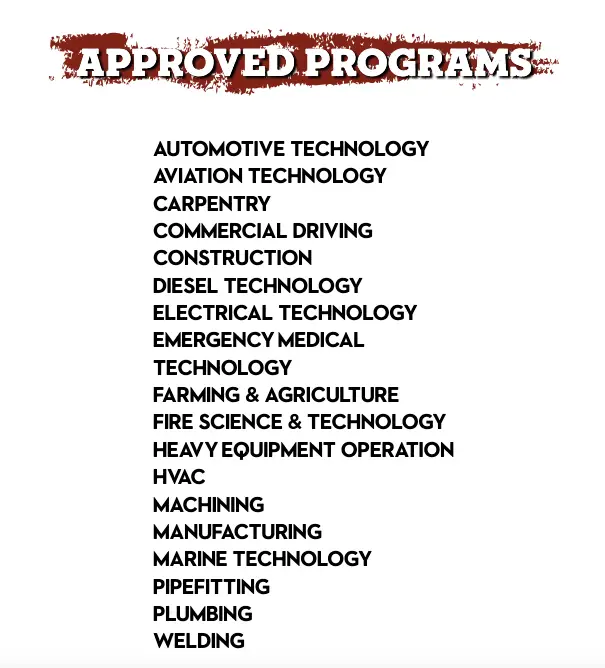 To apply and for more information about the Mike rowe scholarship, VISIT mike rowe official website
Embrace the opportunity of being part of Your Opportunities Africa community! Get timely and daily updates across various spaces. Find the link to our combined Whatsapp and Telegram groups here.For timely and daily Updates Join our social Media groups Whatsapp 1 , Whatsapp 2 , Whatsapp 3, Whatsapp 4 Whatsapp 5 , Whatsapp 6 , Whatsapp 7 , Whatsapp 8 , Whatsapp 9, Whatsapp 10, Whatsapp 11, TELEGRAM 1 , TELEGRAM 2 CHANNELS